On The Road
My mom likes to travel in a big old car that is very comfortable, here are some pictures of us at some rest stops (i don't know why, but Hale put me on top of the car... it was a nice view from up there but pretty silly for a dog to be on top of a car).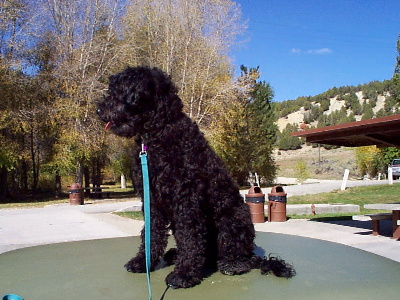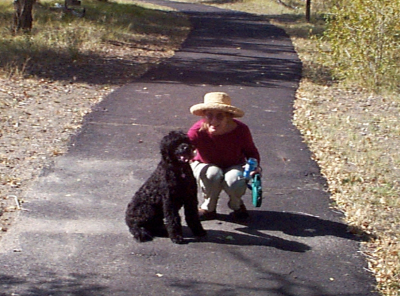 Hotels
I just love staying in hotels. Sometimes i even get my own bed and boy do i love a nice clean pillow or two.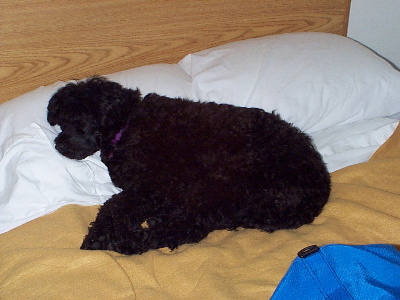 Recently, Luxo has been traveling with us. Here we are in Pueblo in May, 2002. I got my first ever Q in USDAA Starters that sunday. USDAA seems to be much harder for me than AKC.